Ten years ago, the majority of shoppers only felt comfortable buying shoes in person. Local shoe stores had a selling opportunity within a 30-kilometer radius. In a world of free returns, virtual sizing experiences, and online reviews, shoes can now be bought online with ease.
Clients who shop both in-store and online are your most valuable customers. Today clients still spend more money in store but there are over one hundred touchpoints before the average shopper makes a purchase. Knowing your shoppers on a personal level will give you a leg up on the competition and keep you in front of mind when consumers are not in the store. Above all else, retailers have to provide incredible service and a top-notch experience in-store.
How can physical retailers compete without lowering margin. Here are three ways investing in digital technologies breathes new life into retail.
Collecting physical data on the shopper creates consumer confidence and lifetime customers
Start by saying goodbye to analog and digitize your retail sizing. When a shopper comes into your store you want their experience to make them a lifetime customer. Creating trust and collecting data on the client can help ensure they buy from you again and again. Using a 3D scanner makes data collection seamless and allows your shoppers a unique experience. It can also ensure that all your staff has the same level of footwear knowledge and lower consumer service times with an AI footwear recommendation system. By being able to select pairs that you know will fit a client well, shopper satisfaction soars. There is no standardized size chart in the shoe industry so the role of store staff is to know how different models might fit a Brannock 45. Our head of sales wears anywhere from a 45 to a 48.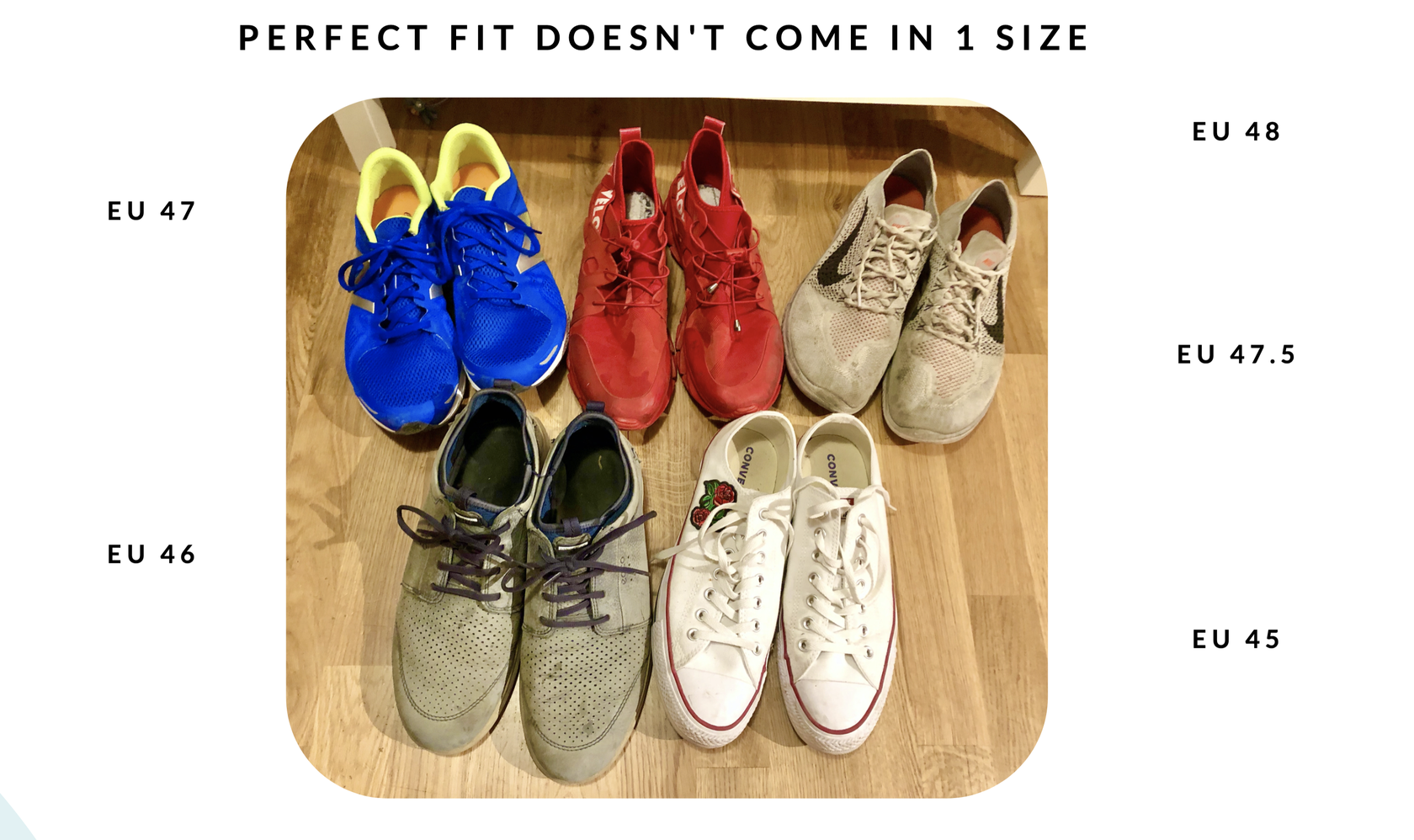 If AI could suggest the right size in a shoe model, or suggest the best fitting footwear based on a four-second scan, how much time would you save a sales agent that fits one hundred people a day? What if an AI took into account personal shoe preferences and the multiple widths now being offered by most brands? What if that same AI integrated into your website and made personal fit recommendations based on a 3D scan of your shopper's foot? This is not the future. This is a personalized experience you can already offer.
Data on how shoe models fit your client's feet opens a world of personalized marketing possibilities.
Storing less in the shops means less overhead and more space for displays and customer interaction. Using shops as experiential centers draws the client in and allow for more unique shopping journeys, one that fits every shopper's preference. When stores connect their in-store and at-home catalogs, they open up multiple avenues for sales. Having a user interface, e-commerce site, or an API that connects your online and in-store retail makes sure a client can order what they want, when they want, to the place that is most convenient for them.

Touchscreens in store allow shoppers to see colors and styles that are only available in the warehouse. With a 3D scan in-store, you can provide confidence in ordering the correct size. "Click and collect" is also fast becoming the industry standard. Order at home and pick up in the store, or order in the store and have the shoe delivered to your home. Unlike purchasing online and having it sent home, click and collect allows clients to try on the pair of sneakers, and opens up the potential for a browse in-store and a larger shopping cart.
True omnichannel innovation connects the in-store and online catalogs so the consumer can order to a store nearest them. The retailers who know how to centralize and connect their in-store and e-commerce data will be miles ahead of those operating for foot traffic alone. By changing the role storefronts play in the shopping experience, rather than fighting the e-commerce world, smart retailers will embrace a new place in the ecosystem and personalize their services. Your ability to survive in the future is how well you know customers. If you are not already collecting their data in-store, we assure you someone else is.