Volumental In-Store
Retail Scanner

Capture 3D foot data in a matter of seconds using the world's leading in-store 3D scanner. Blazing speed and an intuitive user interface combined with retail purchase data matched to our AI-driven Fit Engine™ enables Volumental to deliver the world's most accurate footwear recommendations to your customers, both in-store and online.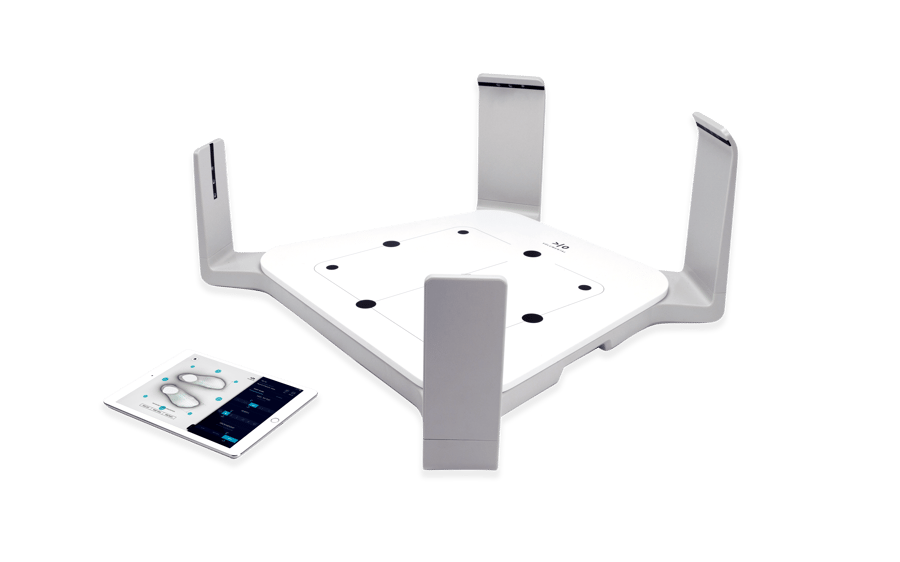 Higher customer acquisition, reduced returns & increased sales
71

%

Email capture rate in stores

20

%

Increase in footwear sales
The power of 35M+ foot scans, in 
your store
Deliver a store experience that will sweep your customer off their feet with our 3D foot scanner.
Offer a better customer experience
Onboard more loyal customers
Equip your staff with the best tools
Reinventing the footwear shopping experience
What if you could create customer journeys that enabled your in-store shoppers - in both full and self-service formats - to instantly find the footwear styles and sizes that fit them best?
Well, now you can. And it's easy..
Rather than relying on clunky Brannock devices - or worse yet, the old "what's your size?" - our 3D foot scanner takes just 5 seconds to bring the whole intricate architecture of shoppers' feet to life right before their eyes.
From there, the linked software lays out detailed fit-zones to reveal exactly what makes their foot shape special, from heel to toe. And because our AI-driven Fit Engine™ ties directly with your store's live inventory, every shopper can be matched to their perfect pair on the spot… or online.
Transform your footwear business
Step into an ecosystem brought alive by data, where the right fit feels like walking on air and jaw-dropping shopping experiences can happen in every channel.
Ditch the traditional analog customer journey and help everyone in your store - and on your e-commerce site - find their footing with personalized shoe recommendations by using our industry-leading FitTech™ solutions.
We're building the next generation of footwear recommendations based on bleeding-edge fit science, with that intangible, grass-between-your-toes, walking-on-clouds component of what just feels right.
Volumental recommendations use machine learning to find the best shoes for every customer's one-of-a-kind foot shape. Our algorithms are trained to get smarter each time someone walks out the door with a pair of shoes, matching foot scans with fit preference to support every shopper's unique needs and choices.
Customer stories
Are you ready to go deeper?
Learn how Volumental can increase your sales and rentals, reduce returns and provide a best-in-class customer experience for your shoppers both in-store and online.