Rent skis like it's the 21st century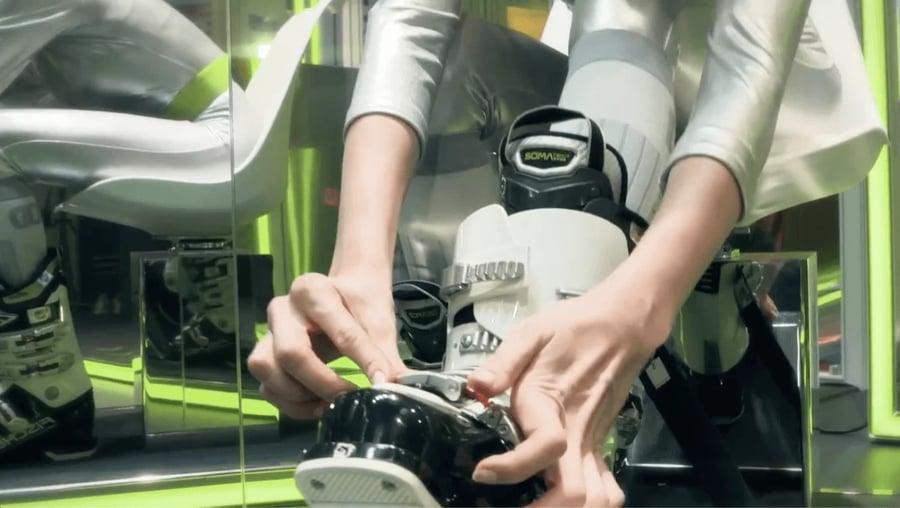 Volumental for ski boot rentals
How many times have you heard from skiers complaining about numbness and blisters because of tight boots, foot fatigue due to boots that are too large or just how uncomfortable their feet feel when skiing? Chances are, more than what one would like to admit. With skiing, it all comes down to the right boot fit.
The Volumental team has many experienced skiers on staff, so we know firsthand how important it is to get the right fitting ski boots every time. And for our retail partners, we understand how important it is to deliver not just a perfect fit, but also a great customer experience… and do it all in a matter of minutes due to the high-traffic service demands that happen during ski season.
Different feet feel comfortable in different brands, styles and sizes. Two skiers could have the same length of foot, but very different instep height, foot volume, ankle width etc. And yet, both often get fitted with the exact same ski boot. It's very likely that at least one of them will not end up enjoying their ski experience.
Optimized perfectly for the ski boot and insole shopping journey, Volumental's scanners deliver high speed (<5 seconds) and accurate (<1 mm) scanning that ensure a smooth, convenient, and enhanced fitting experience for your customers. The 3D scan of the foot takes 12 different measurements and the entire volume of the foot into consideration. What's more, we can also enable AI-powered ski boot recommendations tied to your catalog and inventory on the scanner's user interface so your boot fitters have the best fitting recommendations at their fingertips.
Installed at the busiest ski locations across rental operations and retailers in over 20 countries, our robust and reliable scanners have been proven to scan more than 800 shoppers in a single day. Faster ski rental lines means less time fitting and more time skiing for your customers… and more boots and skis rented out means more revenue for you.
With the Volumental scanner, you can:
Accurately measure your customer's feet per your sizing requirements.
Generate AI-based boot recommendations connected to your catalog and inventory.
Collect user profile data and use it for further inventory analysis, seasonal remarketing campaigns, and more.
Step 1: The Shopper gets scanned.
Step 2: Scan results are shown with ski boot recommendations.
Step 3: Recommendations and measurements are used by the Boot Fitter. An alternative is the recommendations are printed and handed to the Boot Fitter.
What our clients are saying
Ready to get started?
Easy and simple, in about the same time it would take to get a cup of coffee.
The possibilities with easier, efficient and an even more convenient experience are endless. Your customers could get scanned at a store close to where they live and once they travel up to the ski rental, the fitters there would already have the customer's 3D scan to quickly start off with the fitting process. Or if your customers have been scanned before, the store/rental can deliver their boots and skis right at the hotel room without the need for the customer to physically visit the rental.
Test the Volumental solution out yourself in select Skiset, Intersport, Hervis, Sport2000 and many other independent ski shops today!