Staying The Course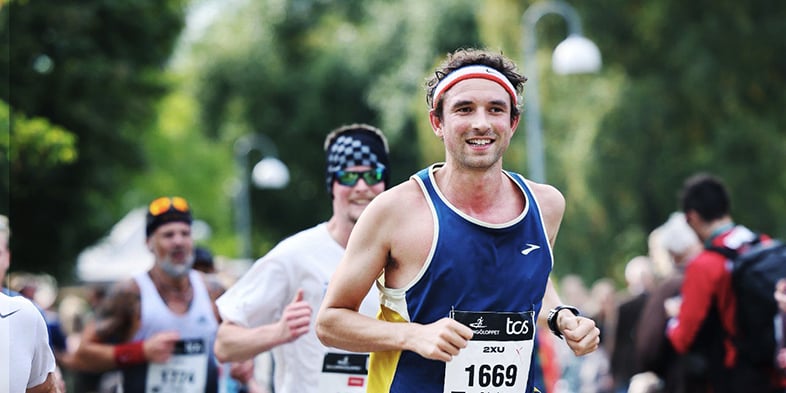 As the Volumental team set out to scan as many as possible of the 30k people participating at the Lidingöloppet in Sweden, the world's largest cross-country race, Robert Joule, Account Executive, and runner, also took on the 30km race. Go Rob!
We sat down to talk with Rob about his running journey and why he picked this race. He shared, "It felt like a good idea 3 months ago, but now I'm starting to wonder what I've got myself in for. I started entering races this year, but they've all been on the road, so I thought it could be fun to get out in the woods for a change. I hope it will feel like a big running party in the forest".
Rob understands the value of footwear technology, connecting runners to the best-fitting shoes, and how fit definitely plays a role in an athlete's overall performance. That's why he's delighted to work for Volumental, a FitTech™ company improving the world of shoe fit, in-store or online. One of the main reasons he was drawn to the job offer at Volumental is the vision statement, "To shape a future free from sizes where every body fits."
Every athlete's path is not identical, and neither are their feet. So we wanted to know how Rob got into running in the first place. "I got into running through Parkrun, a free and inclusive weekly 5k in parks all over the world where every runner, jogger, walker, and volunteer is celebrated equally," said Rob.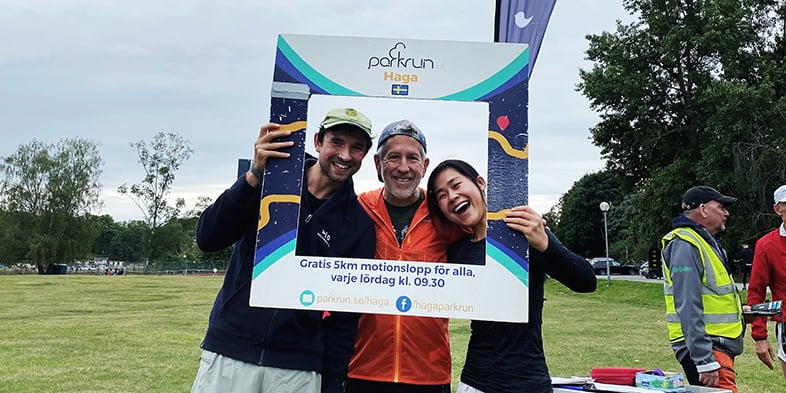 Pictured here three Volumentalist: Robert, Brent Hollowell, CMO, and Brittany Tran, Head of Customer Success.
Combined with his passion for running and a background in e-commerce tech, it's easy to see why he felt Volumental was the right fit. And speaking of finding the right fit, we wondered what training shoes Rob is using now. And is it usually hard for him to find perfect fitting shoes, specifically for performance?
"I usually train in Saucony Endorphin Speed 2s. I have very narrow feet so finding a pair of shoes that don't rub is a challenge. I actually went into Runners Store in Stockholm fully intending to buy the updated Endorphin 3s," said Rob. "Only to learn the update had made them wider, so I came home with a couple of pairs of the discontinued Speed 2s instead. My scan, in combination with the knowledge of their staff, ensured I walked away with the best fitting shoes for me."
The best part about FitTech for footwear is the accuracy. Rob said while participating at the Volumental booth at the race, the accuracy of the scans' results was amazing. Specifically, when a couple of people were scanned, they were all smiles when their shoes for the race were also the best-fitting shoes shown in their personal shoe recommendations.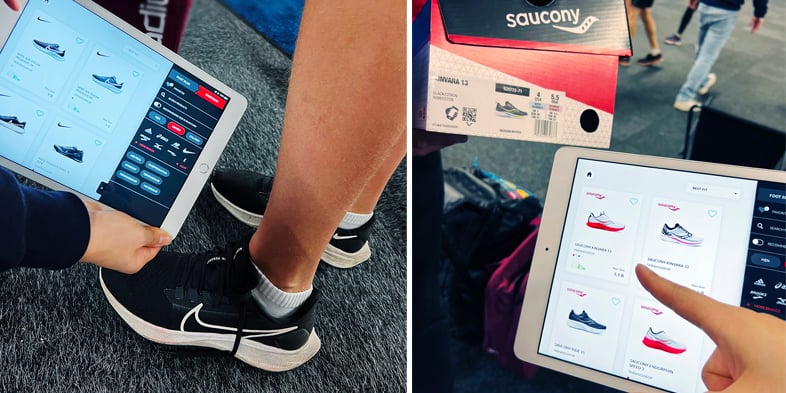 Being able to find fit wasn't in the hands of customers a decade ago but now. . . with a massive boom for personalized shopping and advanced technologies like FitTech - this is the space to watch!
Every Step Counts - Connecting Feet With The Perfect Fitting Shoes
Why is it important to you as a runner for the footwear industry to embrace FitTech?
"The bracketing problem, particularly in the sports and outdoor space, is not the consumer's fault, but it's also not the retailers or brands. It's just a fact of life we all have vastly different foot shapes."
Until now, charging for returns has been the only way to overcome this problem resulting in a lose-lose-lose situation where:
The shopper is being punished financially
The retailer can't possibly cover the cost of their returns
The associated emissions continue to accelerate climate change
Embracing our technology flips these 3 issues into a win-win-win situation, where the retailer reduces its cost of returns. Money is put back into their loyal customer's pockets, and both parties reduce their carbon footprint. What's not to love?"
Tackling The Next Race
Next up for Rob is the Valencia, Spain Marathon in December. Was there any inspiration tied to this race in Spain?
"I'm going for the winter sun. My time is secondary to that, but if I can do a personal best (PB), that would be amazing. Anything under 3:20."
You can connect with Robert via LinkedIn.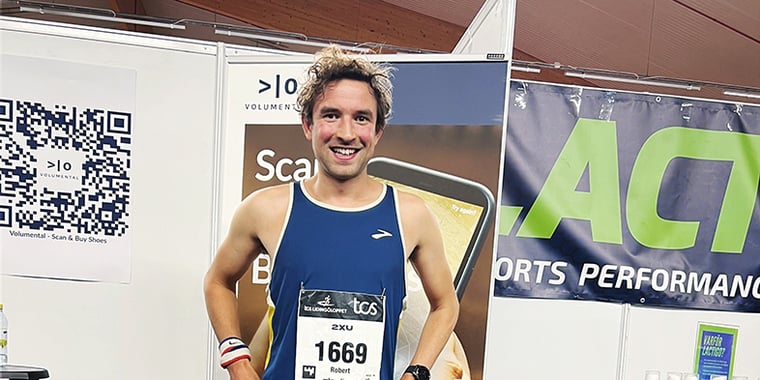 If you are curious and want to learn more about augmented reality and 3D imagery to understand how their advancements in recent years have impacted our current shopping experiences, please tune in and take a listen to our Podcast, The Fit of Things, Episode 2: Introspective, Retrospective.