The pandemic created a swift shift to retail e-commerce. And the returns that came with this shift have created a massive dip in profits. To solve returns, we wanted to highlight why they exist in the first place and show you how to reduce them before they begin.

This report from the Power Reviews consumer survey in 2021 revealed the top 3 reasons consumers return items. Check it out; fit was top of the list.


70% due to fit
65% damaged or defective
49% did not match the description

And how much do returns cost retailers? Billions!

In 2021, the National Retail Federation (NRF) reported more than $761 billion in merchandise returns, to be exact.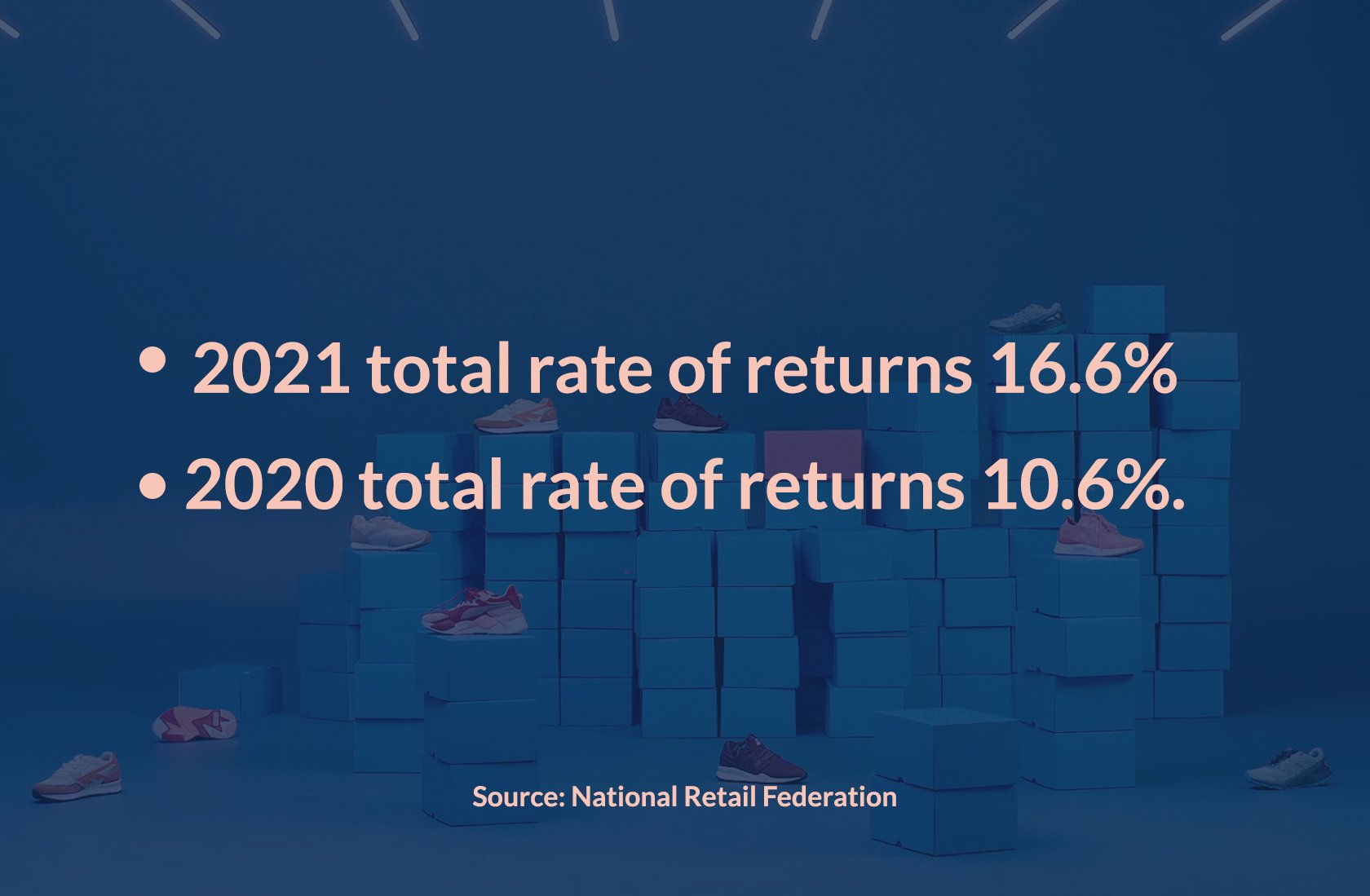 So how can e-commerce businesses reduce fit-based returns from happening in the first place?

Use retail technology that bridges the gap between physical in-store footwear try-on and virtual fit experiences with personalized recommendations.

So, if you're a retailer that wants to increase sales and drive customer lifetime value while reducing returns, both in-store and online, then this article is for you.


Volumental's footwear style and size recommendations leverage a proprietary combination of technologies and data - AI, 3D scans, and purchase data - to predict a perfect match for each shoe shopper.

Yes! Finally, a technology to recommend products, increase sales, drive revenue, and reduce returns.

As much as you don't want shoppers ordering several shoes in many sizes of the same brand to find the right fit, shoppers also get annoyed by trying to guess the right size to order and by having to return ill-fitting shoes.

We found that retailers who embrace personalization and product recommendation technology see, on average, a 20% increase in sales and shoppers are actually accessing their personalized foot scans an average of 4.6 times a year.

Sure, other 3D foot scanning products for fit recommendations are on the market, but not all are created equal. We put together this helpful article to guide you with six things to consider about retail 3D foot scanners.

"Retailers should care that a tech solution is simple to use. It has to provide easy-to-understand, accurate, and actionable information. Shoe shoppers should feel confident that the recommended shoes will fit perfectly," said Ales Jurca, VP of Footwear Research for Volumental.



How Retail Recommendation Engines Can Increase Your Sales And Reduce Returns.
Recommendation engines help both shoppers and retailers.

Instead of dealing with a bad fit after a sale and having your valuable inventory tied up in a lengthy and costly return process, why not let technology work for you?

Help your customers find the perfect fit with shoe recommendations. By doing this, you reduce your return rates and build customer trust. But don't just take our word that customers love personalized recommendations.

We gathered a few stats from other well-known companies using AI-driven recommendations.

Of course, you know Amazon. They integrated a recommendation engine into every part of the shopping experience.

Why? Because it works. And it's simple. Recommendations provide shoppers with a quick and simple way to suggest personalized items.

According to a McKinsey report, 35% of Amazon's revenue is generated by its recommendation engine.

Another example is Netflix, and 75% of what their consumers "watch" is based on a recommendation engine.

What do these examples mean for footwear retailers? It means when you implement recommendations based on fit, you're giving a personalized shopping experience that will help with...


Taking the guesswork out of style and size selections.
Reduce returns at the beginning of a sale.
Increase your shopper confidence and sales, and
Increase customer lifetime value.

According to a Global Newswire report, 90% of shoppers will spend more money if a store offers personalized items.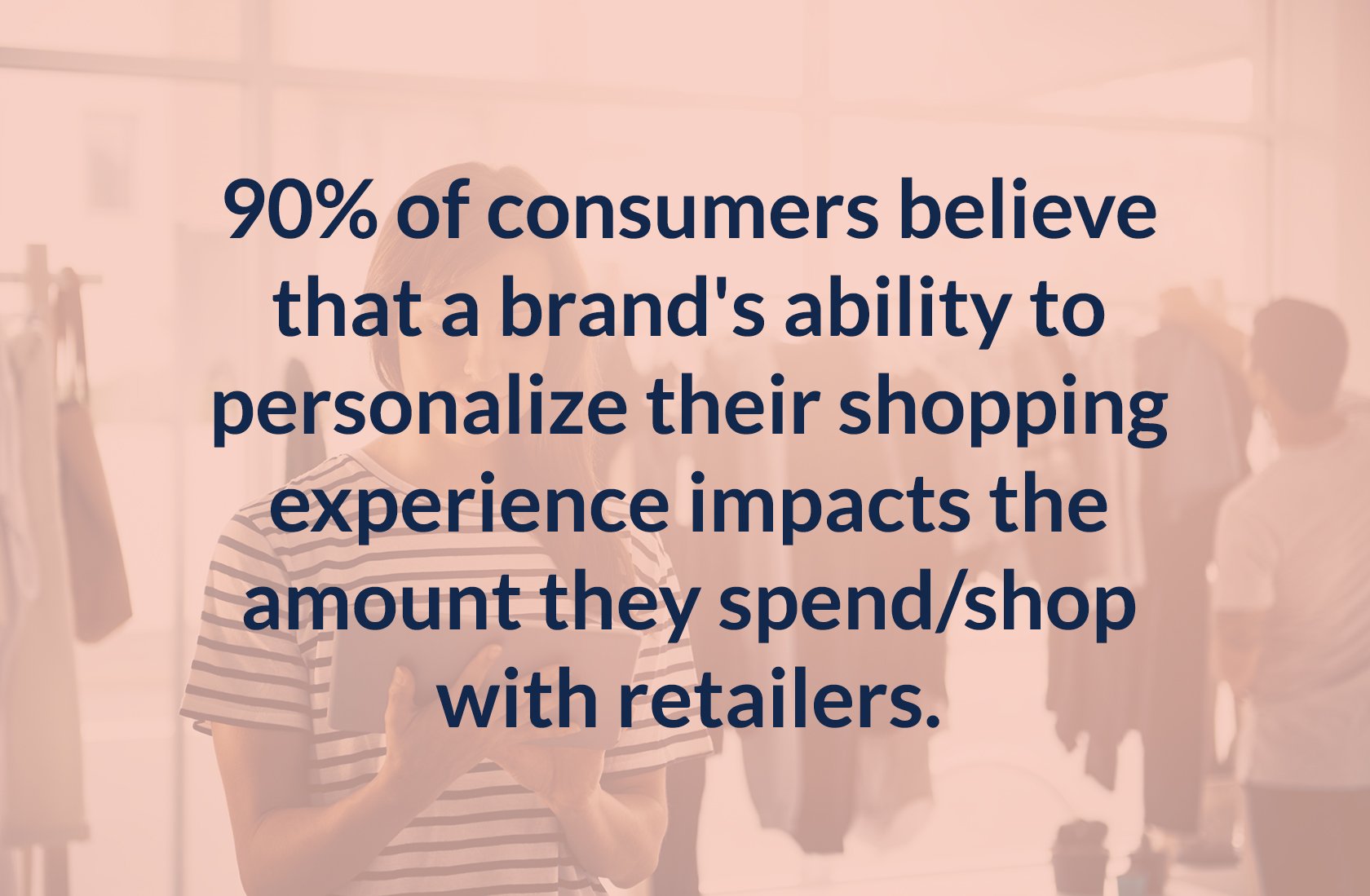 90% of consumers believe that a brand's ability to personalize their shopping experience impacts the amount they spend/shop with retailers.
36% of consumers agree with sharing their location for the convenience of online shopping, pickup, and delivery.
Only 9% of consumers still question sharing their data.

With shoe recommendations, retailers can recommend a perfect shoe fit from anywhere at any time. Online, in-store, or both. Fit technology has come a long way for shoppers. AI makes finding fit recommendations easy, accurate, and fun.

Forget about those lengthy online forms that leave shopping carts abandoned. We use a simple and engaging in-store 3D foot scanner that brings back recommendations in 4-5 seconds. And our mobile scanning app does the same in about a minute via a self-guided scanning experience using an iPhone.

Retailers should be known for their innovation and not be defined by return rates, environmental waste, or negative fit reviews because…

Fit is not a size, it's a feeling™.

"We have seen a huge increase in conversion when we use Volumental," said Steve Cohen, group general manager of The Athletes Foot Australia.

To tackle returns - it's about having a 360-degree view of the customer. You'll need to harness the personalized data throughout the entire shopping journey to do this well.

Our algorithms mine millions of foot scans to provide the most accurate fit recommendations - matching your customer's feet to other customers with the same foot shape that had successful purchases.
Personalized recommendations don't end during the shopping journey. A holistic technology solution continues to turn your customer's data into customized campaigns. For example:


Create a mailing list of customers that are a perfect match with a given shoe.
Tell parents exactly when their kids have grown out of their current shoes.
Reach out to customers with unique product recommendations tailored just for them.

CONCLUSION
It's clear shoe shoppers appreciate reliable recommendation engines because they deliver the best suggestions for each individual set of feet.

In this post, we showed you how implementing AI technology can help you tackle returns before they begin, and:


How FitTech produces fit-based recommendations.
How 90% of shoppers love personalized recommendations.
How recommendation engines increase sales.
How personalized shopping keeps retailers competitive.

Ready to schedule a free demo and finally solve fit-based returns once and for all?

Remember, retail is all about the recommendations, in-store or online, and...

"The best part of shopping is returns," said no shopper ever!