Retailers are launching their digital journey with an omnichannel approach. This blog identifies steps leaders can take to accelerate their customer experience.
For footwear leaders, knowing the best retail technology tools you should implement when planning a digital transformation can be challenging. This article helps you avoid confusion before planning and building your digital journey.
There are many definitions explaining what the buzzword "digital transformation" is. But more importantly, what does a digital transformation mean for footwear retailers?
First, you must continually challenge the status quo and be open to revolutionizing how customers shop for shoes. Then think about your company operations, culture, and the tools that scale your company goals.
It's not just a single thing but a confluence of:
A key pillar to driving a successful digital transformation is a customer-centric business method. Explore an emerging technology by fully examining your customer's journey and expectations.
To succeed, you must ensure your staff feels supported and not intimidated by implementing a new digital journey. The only way to ensure success is when your employees fully embrace and understand how this change will enhance their productivity. The best way to achieve this is through training, attracting the right candidates, and creating opportunities for staff to grow.
Culture and Helping Staff Embrace Innovation
With implementing a new digital journey, employees become excited to deliver the best customer experience allowing your digital transformation to succeed and quickly scale.
For the footwear industry (in stores and online), digital tools can revolutionize the personalized shopping experience for your customers.
To ensure your digital plan is a success and to keep up with the modern shopper, more and more retailers are launching their digital journey with an omnichannel approach.
An example of this omnichannel approach can be seen in the demand for self-service and AR experiences like 3D foot scans. Not only are the customers driving this demand, but also the staff. When staff has updated tools to help them operate as shoe fit experts - everyone wins - you, staff, and the customers.
4 Key Drivers For Implementing a Successful Digital Transformation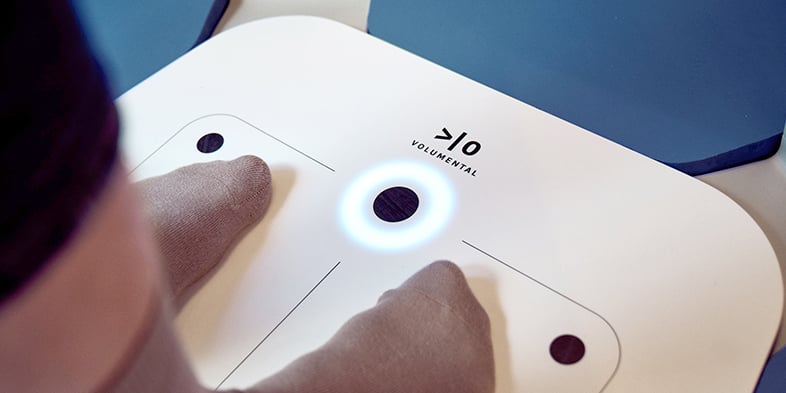 The main components of digital transformation to consider in your planning stages consist of the following:
Updating or Modernizing Your Existing IT
Digital Operations
Updating Digital Marketing
Finding New Opportunities
(Source: Harvard Business Review)
Modernizing Your Existing IT
For companies still struggling with this question - more often than not - this is the first step in this digital journey. Other companies might already be further down this journey, and that's okay. As the saying goes, starting is half the battle.
So what exactly is included in this first step?
For mature footwear companies with larger digital ecosystems, an investment will still be required to implement and use advanced tools such as artificial intelligence (AI). Start meeting with your IT architects, DevOps, or change management teams to scope out where you are currently and discuss requirements to reach your transformation.
Digital Operations
The digital marketing pillar is one of the four keys to building a robust digital foundation. Especially if you're looking to win customer loyalty, scale personalization, and meet customers where they shop - in-store or in an e-commerce setting - digital marketing matters.
The second critical key to implementing a digital transformation is thinking about optimizing your operations and identifying areas for digital tools. The main point of this step is to take a deeper look into your operations and determine which areas are still analog. Look into advanced technologies like AI, Machine Learning, automation, data warehouse, and Computer Vision. It is crucial to ensure they can scale your company goals and meet customer demands.
For larger companies, a data warehouse project will require automation. As data is created in other systems, it's transformed, normalized, and centralized in the data warehouse. Using data from disparate sources where data can easily be queried and analyzed will help you utilize all the data you have, identify the data you need, and utilize new data as it comes in.
3 Digital Transformation Examples With Volumental
The Athletes' Foot Digital Journey Updated With MyFit3D
When talking directly about footwear retail, a great example is an Australian-based brand we've partnered with, The Athletes' Foot (TAF). They updated their customer fit experience with an integrated AI technology known as FitTech™ and re-branded this experience as MyFit3D.
In fact, TAF wanted to update its external and internal digital journey from being clunky to lightning speed.
"TAF has had technology in their stores since 2000. We have always been centered around technology, but before working with Volumental, it's been a clunky journey," Steve Cohen, TAF General Manager, said. Since working with Volumental, our speed in which we work with technology has been lightning fast, and it has changed the way we go to market, and we can quickly adapt now."
To ensure staff could quickly adapt to the updates, TAF implemented certificate training for their My3DFit. Empowering employees to lean into new technology vs. fearing also helps to ensure a successful transformation.
Red Wing Shoe Co. Launches The Ultimate Fit Experience
Red Wing Shoe Company is another great example; by re-imagining the entire fit operation. Marisa Kinney, senior director of global retail, helped drive a tech transformation to enhance their customer-centric shopping experience.
In a Red Wing LinkedIn post, Kinney said they wanted to be known as the local boot guy. Focusing on the ultimate customer experience.
Red Wing is a family-owned business that was founded in Red Wing, Minnesota, in 1905. The shoe company has more than 500 locations, 700+ approved retailers, and more than 170 mobile stores - all in the convenience for workers to find the perfect fit.
Red Wing has always been innovative in their approach to fit.
Before their Ultimate Fit Experience rollout, they had a standard 2D measurement and foot pressure point system. They wanted to upgrade to a full gait assessment with whole-foot volume 3D measurements.
In a world where technology constantly changes, Red Wing saw the chance to bust out of the status quo and provide customers with an elevated and dynamic approach to finding the perfect fit. Red Wing understood its transformation would include operational updates and employee training with the new AI system.
As of March 2022, Red Wing partnered with Volumental and Superfeet to create the Ultimate Fit Experience. This fit experience recommends the perfect work boot size and offers support the customer's feet may need.
Canada Goose Launched A New Luxury Winter Boot Coupled With An Integrated Experience
With launching their first Luxury Brand winter boots, Canada Goose wanted to capture and connect customers by finding the perfect fit and giving a sensory experience to customers through a surreal floor plan. To do this, Canada Goose partnered iGotcha Media to help drive this entire floor design. And Volumental's 3D in-store scanner was their choice to help their customers with an engaging boot fit experience.
From technology integration, experience strategy, content creation, and digital signage, Canada Goose transformed its shoppers' experience with a full suite of digital technology.
Finding New Opportunities With An Updated Digital Ecosystem
In the footwear industry, digital opens up new opportunities for new sources of growth. Digital transformation is how businesses use technology to improve efficiency, customer experience, innovation, and productivity. It's about using data analytics to make better decisions and creating new ways to interact with customers.
How do you measure success after digitizing an entire ecosystem? Setting KPIs goals, for example, customer acquisition, retention, and customer experience (Net Promoter Score).
As an example, personalized shopping is a new opportunity that can exist with an updated digital journey. Imagine an ecommerce site that allows customers to shop on a personalized footwear page and shows only shoes that fit them best and are in stock. Customers access a curated shoe list driven by AI and machine learning based on past foot scans matched to purchases with similar measurements. The quick video below demonstrates the value of implementing powerful technology like the Volumental Scanner and highlights the importance of e-commerce having that personal shopping touch. As Chris Walton, host of Omni Ralk Retail, states, this technology is cool!

Notes: At Volumental, we ensure our partners succeed through every part of a digital transformation. Because, at the end of the day - a successful process includes more than adding another tech tool. This digital journey should consist of the entire ecosystem within your organization - operations, staff and culture, and customers.